Telemedicine
Video Visits
We are happy to help, just like a regular visit!
Children's Urgent Care is excited to offer our patients an even more convenient way to access our services. In partnership with ExpressCare Urgent Care Centers we are now offering Telemedicine visits for all patients across the state of Maryland, 6 months of age or older. Children under 6 months old we must see in person. 
Telemedicine is easy to sign up and you can use it from your phone, tablet or laptop.
It's as simple as 1 – 2 – 3!
Step 1
Click the button below to schedule your virtual appointment.
Step 2
Fill out your information and choose "Telemedicine" for your reason of visit.
Step 3
You'll receive a secure link for your virtual doctor visit!
We are happy to help, just like a regular visit!
Telemedicine can help patients 6+ months old with treating:
Colds
Flu
Fever (in patients over 5 years old)
Nausea / Vomiting
Infections (in patients over 5 years old)
Pink Eye / Eye Infections
Diarrhea
Allergies
Skin Rashes / Poison Ivy
Wound Care
Eczema
Sore Throats
Medication Refills
UTI /  Yeast Infections / Bacterial Vaginosis
and Most Non Life Threatening Conditions
Patients under 6 months old requires in-person visits.
No narcotic or controlled substance renewal or prescription.
No Chest Pain
No Pelvic/genital/rectal/breast exams
No Suturing
No Abdominal Pain
No Physicals or Sport Physicals
No emergency symptoms such as: chest pain, shortness of breath, allergic reaction, choking, altered level of consciousness, head or neck injury. If you experience any of these symptoms call 911.
Telemedicine Appointments are available 7 days a week from 9:00am – 9:00pm.
Only $75 for a telemedicine visit, but this is covered by most insurances. To see if your insurance participates please view the complete list below.
What can you expect from this video visit? 
Shortly before your preferred time, a member of our staff will call you to confirm your payment and/or insurance information. Also, our team member will verify that the telemedicine portal is the best place for you to be seen.
Once you have been registered in our system, you will receive a link to secure video that your provider will be able to discuss your issue with you.
At the end of your visit, any medications will be electronically prescribed and sent directly to your pharmacy of choice.
What if my condition isn't suitable for telemedicine? 
Don't worry, We will put you in line for a face to face provider visit at the time and center of your choice with no additional hassle to you.
Insurances that cover telemedicine:
CareFirst Blue Cross
United Healthcare
Cigna (and plans price by Cigna including Great West, FCE Benefits, etc.)
Aetna (and plans priced by Aetna including Coresource, Meritain, etc.)
Maryland Medical Assistance
Maryland Physicians Care
MedStar Family Choice
Amerigroup
Jai
Aetna Better Health of MD
Johns Hopkins EHP
Priority Partners
University of Maryland Health Partners
Medicare
Medicare Advantage Plans (UHC, Aetna, University of MD, John Hopkins Advantage, etc.)
Address
611 Belair Road
Bel Air, MD 21014
Address
1641 East Joppa Road
Towson, MD 21286
Address
265 Baltimore Blvd, Suite 1
Westminster, MD 21157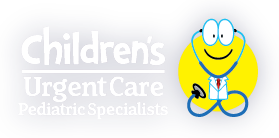 We're here when parents need us most.
Insurance accepted – most major insurance plans accepted, and self-pay options available