Children's Urgent Care – Services
With prescription and lab services available on site, Children's Urgent Care offers urgent medical treatment for: common illnesses, minor injuries, flu shots, sports physicals, and much more! Learn about our range of services below.
COVID testing & Rapid COVID testing is now available at Children's Urgent Care for patients under age 18 AND their asymptomatic parents/guardian. You and your child's COVID results are available within 15 minutes!
Please note: Children's Urgent Care only diagnoses and treats patients under age 18. If parents/guardians are symptomatic for COVID, please visit ExpressCare Urgent Care Centers for adult treatment.

Treatment of minor illnesses and injuries
If your child is feeling sick, we offer quality health care from a team trained to care for their needs right away. Children who do not have a life-threatening condition and need treatment for minor illnesses and injuries can save time and money by using Children's Urgent Care.
Minor illnesses and injuries include:
Coughs
Colds
Flu
Fever
Nausea
Infections
Pink Eye
Broken Bones
Bites
Cuts
Burns
Sprains
Fractures
Earaches
Sore Throats
Physical exams – Athletic Sports Physical
Your child's sports team or school may require a physical to be completed prior to participation in sports. This is known as a preparticipation physical examination (PPE) or sports physical. The exam determines whether it is safe for a child to participate in a particular sport. Most states require that kids and teens have a physical exam before they start a new sport. Ideally, they should have the exam done six to eight weeks before the competitive season, to leave time for proper results and evaluation.
The two main parts to a sports physical exam are the medical history and the physical exam.
Medical History
The medical history portion of the exam includes questions about a child's personal and family history of illness and medical conditions. This is important information because any previous health problems can prevent a child from participating in sports.
Questions will include:
History of illness among family members
Childhood illnesses (asthma, diabetes, epilepsy, etc.)
Allergies (to food, animals, etc.)
Past injuries, hospitalizations and surgeries
Current medications
Physical Exam
The second part of the sports physical includes the actual physical exam. The physical exam is almost the same for males and females but may slightly differ if the patients had gone through puberty.
The physical exam includes:
Measuring height and weight
Reading blood pressure and pulse rate
Testing vision
Checking heart, lungs, abdomen, ears, nose, and throat
Evaluating posture, joints, strength, and flexibility
A urinalysis will be performed, if required by the particular organization.
Diagnostic X-ray Services
Is your child in need of an X-ray due to a possible fracture or dislocation? We offer on-site X-ray services from specialized providers who are properly trained to diagnose and treat your child's injury.
Ankle
Chest
Finger
Foot
Hand
Hip
Knee
Rib
Shoulder
Spine
Wrist
Chest
Cervical Spine
Thoracic Spine
Lumbar Spine
Extremities
Foreign Body Detection (i.e. glass in wounds)
Laboratory Services
At Children's Urgent Care we have onsite rapid laboratory testing for a variety of illnesses and conditions. Most of our lab tests are performed in-house, with results that are available within minutes.
Some of our laboratory services include:
Rapid COVID-19 Test
Rapid Strep Test
Rapid Flu Test
Rapid Mono Test
Urinalysis
Other tests may require up to a 24 hour turnaround
Vaccinations & Immunizations
Flu vaccination
Tetanus-Diphtheria vaccination
Medical conditions at Children's Urgent Care are immediately addressed. All patients are called the day following their visit so their condition can be monitored.
Address
611 Belair Road
Bel Air, MD 21014
Address
1641 East Joppa Road
Towson, MD 21286
Address
265 Baltimore Blvd, Suite 1
Westminster, MD 21157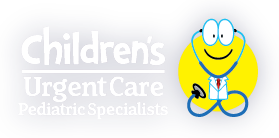 We're here when parents need us most.
Insurance accepted – most major insurance plans accepted, and self-pay options available