Children's Urgent Care – Community Resources
At Children's Urgent Care Center, your child's continued health and wellness is our #1 priority. We have partnered with leading healthcare specialists to refer our patients who may need additional care.
ExpressCare Urgent Care Centers – Specialists in Urgent Care for Adults!
With prescription and lab services available on site, ExpressCare clinics offer urgent medical treatment for common illnesses and injuries, flu shots, pre-employment and sports physicals, work-related injury services, and much more.
LifeBridge Health – General Care
As one of the largest, most comprehensive and most highly respected providers of health-related services to the people of northwest Baltimore, LifeBridge Health advocates preventive services, wellness and fitness services, and educational programs. LifeBridge Health consists of Sinai Hospital of Baltimore, Northwest Hospital, Carroll Hospital, Levindale Hebrew Geriatric Center and Hospital, Bon Secours and its subsidiaries and affiliated units, including LifeBridge Health & Fitness and the LifeBridge Medical Care Centers in Eldersburg, Mays Chapel and Reisterstown. Sinai Hospital, Northwest Hospital and Carroll Hospital are all acute-care general hospitals with complementary clinical centers of excellence.
Krieger Eye Institute – Specialists in Eye Care
The Krieger Eye Institute represents nearly 70 years of a singular focus: the eyes of Baltimore. The knowledge and power behind your eye health has never been stronger, and it's in your neighborhood. With the Krieger Eye Institute at Northwest Hospital, Sinai Hospital and at Quarry Lake, you have access to specialists, technologies and personalized care that you deserve. Experience the Krieger Eye Institute difference. You'll like what you see. From routine eye exams to the most specialized ophthalmic services, the LifeBridge Health Krieger Eye Institute is the one place to go for all of your eye care needs.
The Herman & Walter Samuelson Children's Hospital at Sinai – Pediatric Specialty Services
Samuelson Children's Hospital offers a full range of pediatric specialty services for patients from birth to 18 years of age and older, supporting local pediatricians with the most comprehensive care of any community hospital in Maryland. Our pediatric specialties include cardiology, critical care medicine, the Pediatric Intensive Care Unit, the Neonatal Intensive Care Unit, gastroenterology, endocrinology, hematology/oncology, orthopedics, neurology and infectious diseases.
Rubin Institute for Advanced Orthopedics – Pediatric Orthopedics
The pediatric orthopedic specialists at the Rubin Institute for Advanced Orthopedics deliver advanced orthopedic solutions to children with limb deformities, common broken bone injuries and scoliosis. Pediatric orthopedic conditions treated by the Rubin Institute include club foot, limb length discrepancy, dwarfism, bone defects and deformities, congenital short femur and more. The Rubin Institute is located at Sinai Hospital and Northwest Hospital, and has grown to include office locations in Catonsville, Eldersburg, Ellicott City, Owings Mills, Timonium, Towson, Westminster and White Marsh.
Pediatric Primary Care:
Bel Air Pediatrics Center
615 W Macphail Rd # 107
Bel Air, MD 21014
410-838-9555
Forest Hill Pediatrics
2005 Rock Spring Rd # 1
Forest Hill, MD 21050
410-420-1743
Pediatric Urology:
Chesapeake Urology
201 Plumtree Rd #210
Bel Air MD 21015
410-569-0026
Urologic Surgery Associates
615 W. Macphail Rd #201
Bel Air MD
410-296-5333
Harne, Song, and Woo Urology
2007 Rock Spring Rd
Forest Hill MD 21050
410-838-7232
Pediatric Cardiology:
Nemours DuPont Cardiology
604 Hoagie Dr.
Bel Air MD 21014
1-800-416-4441
Pediatric Orthopedic Care:
Towson Orthopedics
201 Plumtree Road Suite 301
Bel Air MD 21015
443-337-7900
Dr. Douglas Wright- Foot and Ankle Surgery
2012 S. Tollgate Rd
Bel Air MD 21015
410-596-3690
Pediatric Gastroenterology:
Harford Gastroenterology Associates
501 Upper Chesapeake Dr. #416
Bel Air MD 21015
443-643-4700
Pediatric Ear Nose and Throat Care (ENT):
North Bay ENT and Audiology
520 Upper Chesapeake Dr. #206
Bel Air MD 21015
410-879-9100
Dr. David Hoyt MD
4 north Ave #202
Bel Air MD 21014
410-420-0057
Address
611 Belair Road
Bel Air, MD 21014
Address
1641 East Joppa Road
Towson, MD 21286
Address
265 Baltimore Blvd, Suite 1
Westminster, MD 21157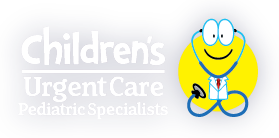 We're here when parents need us most.
Insurance accepted – most major insurance plans accepted, and self-pay options available