We treat kids & keep parents happy!
Open for in-person treatment or schedule a virtual telemedicine appointment! 
COVID testing available for patients under age 18 and their parent/guardian. Walk-ins welcome or schedule now. 
Children's Urgent Care Center is  proud to serve all pediatric patients!  The health and safety of our patients is our #1 priority. All patients and guests will be asked to wear facemasks while in building and adhere to social distance regulations. Please Note: We only see and treat patients

under the age of 18. 
COVID testing & Rapid COVID testing is available at Children's Urgent Care for patients under age 18 AND their parent/guardian.

Your child deserves the best.
At Children's Urgent Care, our pediatric specialists are focused 100% on child care. This means you're getting the best quality care for your children to get them home and feeling better, faster!
We're not here to replace your child's pediatrician – we are here to offer immediate care when you need us!
Our Services
Strep Test
Sports Physicals
Flu Shots
Broken Bones
…and more
Why We're Different
Traditional urgent care centers can't provide the specialized pediatric care, in a fun environment, your child needs. We can!
We are open 7 days a week, 9am – 9pm. No appointment needed!
About Us
Your child will be seen by a team trained to care for your child's needs
We are open late and on weekends
No appointment necessary / Walk-ins welcome!
You can save your spot in line with our Express Pass online
"My family and I are so excited to finally have a specialized Urgent Care near our home."
Lindsay
Bel Air MD
"We are always on the go, The Fast Pass makes it so much easier to plan our trips or get in when the unexpected occurs."
Melissa
Perry Hall, MD
"My kids are always so nervous about going to the doctor. Having a team that knows how to treat kids really reduces all of our anxiety."
Patrick
Forest Hill, MD
The sun is out, the days are longer, and the playground is the place to be. While playground activities can benefit a child's psychological and physical development as well as combat issues like childhood obesity, social anxiety, and improve interactions with others,...
read more
Address
611 Belair Road
Bel Air, MD 21014
Address
265 Baltimore Blvd, Suite 1
Westminster, MD 21157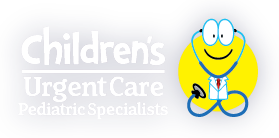 We're here when parents need us most.
Insurance accepted – most major insurance plans accepted, and self-pay options available