Children's Urgent Care – Blog
Spring is blooming, but so is the allergy season. Allergies are caused by the body's reaction to potentially harmful substances called "allergens," which trigger the immune system. Allergies or allergic Rhinitis is an inflammation of the mucus membrane that lines the...
read more
Winter can be full of fun things like, sledding and snowball fights. But it can also be dangerous for kids. Here are some winter safety tips for your little ones.
read more
Address
611 Belair Road
Bel Air, MD 21014
Address
265 Baltimore Blvd, Suite 1
Westminster, MD 21157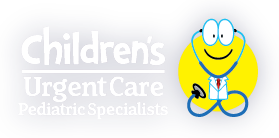 We're here when parents need us most.
Insurance accepted – most major insurance plans accepted, and self-pay options available